The examination committee ensures that the provisions of the examination regulations are maintained. It is responsible for decisions regarding examinations in the fields of aerospace engineering and geodesy. In principle, the examination committee can only make decisions within the framework of the examination regulations. Therefore, there is no room for manoeuvre in matters that are clearly regulated in the examination regulations.
Consultation Hours
Examination committee chairman : Prof. Jens von Wolfersdorf
ITLR, Room 1-133
Tuesdays 14:00 - 16:00 or by appointment per E-Mail to pa06@
itlr.uni-stuttgart.de.
Registration from 2:00pm on the day of the consultation hour at the ITLR secretariat (room 1-136) !
Information and Forms
Please send us your inquiries preferentially by email to pa06@
itlr.uni-stuttgart.de. If a personal meeting is necessary, please come to our consultation hours or make an appointment by email.
Download
Informations
Studienlotsen


The Studienlotsen offer you an initial consultation in which you can discuss your uncertainties, problems and questions concerning your studies and develop solutions.

Examination office


Here you will find further documents for examination matters, e.g. number catalogues, examination plans with examination dates, registration forms etc.

Student Secretariat


Among other things, you should contact the Student Administration Office if you intend to change from another course of study to the Aerospace Engineering course of study at the University of Stuttgart. The same also applies to students who wish to transfer to the University of Stuttgart from another (also foreign) university. The Student Administration Office is also responsible for applying for a semester's leave of absence.
Contact persons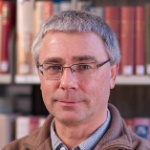 Prof. Dr.-Ing.
Jens von Wolfersdorf
Stellvertretender Direktor